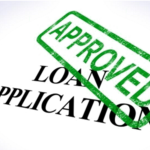 Thank you for selecting the MortgageConsumer.com for your home loan refinance Valencia. Getting a home loan can be difficult and we are here to offer our many years of experience to guide your efforts to success.
We are California Refinance Specialists. Serving both California,Arizona and Oregon.
If you are ready to take advantage of these historically low mortgage rates then hit APPLY NOW and let us help you get your new loan refiananced as soon as possible.
If you are interested in Refinancing your California home loan, but would like more information, then please hit Home and go to the Refinance Advice tab of this website to educate yourself on what is possible in today's marketplace.
Then after that click on the Loan Advice Articles section on the bottom right side of the first page.

It is full of important information to help you understand how your financial situation plays a critical role in a successful refinance.
When you are satisfied that you are eligible to refinance your current home loan and have determined that it is worth your while to do so, click on APPLY NOWand a MortgageConsumer.com representative will be available for a free, no obligation conversation about your unique financial situation.
If you are uncertain whether you do, or do not, qualify for a loan, do not hesitate to also call us or apply online. We are trained to determine whether or not you can: qualify for a refinance, whether that refinance will help you financially and whether there is a loan program in today's marketplace that can get you the results that you desire.
Our Los Angeles Mortgage Refinance office is here to help you. We are take seriously the idea that: We Take Care of Your Loan as if it Were Our Own.
Sincerely,
the California refinance mortgage team at www.MortgageConsumer.com
This site is using SEO Baclinks plugin created by
Locco.Ro