Are you confused about home loan cost? We can help you understand loan points and whn not to pay them and when you should. What are mortgage points? Many home buyers don't understand what mortgage points mean. We will help you understand and know when to buy points and when not.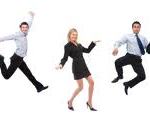 When determining the best home loan interest rate option to choose, when doing a mortgage refinance or a new home loan , there are essentially 3 options that one should consider in order to come up with the best strategy for your loan situation.
We will call them:
• PAY POINTS AND LOWER THE INTEREST RATE
• GET THE BEST INTEREST RATE WITH NO POINTS ADDED
• PAY A HIGHER INTEREST RATE AND PAY NO CLOSING COSTS
Here is a breakdown of the advantages and disadvantages of each scenario.
1. Let's say you have a Santa Clarita home loan. Mortgage rates Santa Clarita are low right now.If a loan costs a borrower an extra ½% (in points or origination fee), what that means is that you will have to pay an extra ½% of the overall loan amount. In a sample case, if a loan amount is $217,000 that would translate to an extra $1,085 in closing costs. To determine whether this is the correct option, the borrower needs to try to understand just what they are getting for this $1,085. In many cases the 1/2% in closing costs would generate a 1/8% to 1/4% improvement in the interest rate.
Since a 1/8% to 1/4% decrease in the interest rate yields a $15 to $30 monthly reduction in the overall payment, one simply has to ask, "Is it in my best interest to pay $1,085 in order to save $15 to $30 per month?" Usually the answer is no, but for some it might be the right choice. Getting the best mortgage rates Santa Clarita will go to those with a credit score over 720.
2. On the flip side, another option is to pay a higher interest rate and remove the closing costs. The way that this works is that in exchange for choosing a  higher interest rate, the lender says. "Well if you will pay us a ¼% higher interest rate for 30 years, we will compensate you by paying you an extra 1% to 1½%, in cash, depending on the marketplace that day, and  you can then use that cash towards paying the closing costs of your loan.
Again since your loan amount is $217,000 this 1 to 1½% benefit amounts to $2,170 to $3,255, or just about the amount the closing costs are going to be. Closing costs here are all lender fees, all title and escrow fees and credit report.
Points are also on Refinance Home Loans
The deficit to this scenario is that you will be paying an extra $30 per month in mortgage payment for the entire 30 year period. So once again the mathematical problem is, "is it worth to save $2,170 to $3,250 in closing costs, even though you know that you will have to pay an extra $30 per month for the remainder of the loan?"
The way to determine this is to go further into the calculation and say OK $30 per month for 12 months means that this loan will cost me an extra $360 per year. After 6 years I will have paid back to the lender the $2,170 that I saved at the beginning and after 9 years will have paid back to the lender the $3,255 that I saved.
So consequently, after somewhere between 6 years and 9 years, I will end up paying more to the lender overall, than if I would have taken an interest rate that was ¼% lower, and paid the closing costs as a part of the loan.
Sometimes this can be a viable scenario. It is just a choice as to which way seems like it's the best way to proceed. This information is valuable if you are working with an Oregon Home Loan, a California Home Loan , a Arizona Home Loan or really any loan anywhere in the country.Paying points in a refinance home loan or new home loan may be a good option. Getting a low interest rate mortgage may be easier that you thought.The Home Loans Team at Mortgage Consumer.
This site is using SEO Baclinks plugin created by
Locco.Ro